Brana L. Meech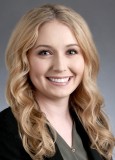 Disclaimer
Your use of this website and any communications with Sutin, Thayer & Browne law firm through this website do not constitute or create an attorney-client relationship with Sutin, Thayer & Browne. You do not have an attorney-client relationship with Sutin, Thayer & Browne and cannot expect Sutin, Thayer & Browne to take any action on your behalf unless and until you and Sutin, Thayer & Browne make an explicit agreement setting forth the scope of representation, the fee arrangement and other relevant matters. Any information you send to Sutin, Thayer & Browne law firm through this website is non-confidential and non-privileged. Do not send or include any information in your email that you consider to be confidential or privileged.
Phone: (505) 883-3436
Fax: (505) 855-9521
BRANA L. MEECH is a transactional lawyer with the firm's Commercial Group. She practices primarily in transactions law, to include general business and corporate law and commercial contracts. She also has experience in estate planning.
Brana earned her undergraduate degree in political science (summa cum laude) at University of New Mexico, her master's in social work (clinical practice) at New Mexico Highlands University and her law degree (with honors) at University of New Mexico School of Law. She was sworn in as a member of the State Bar of New Mexico in 2017.
Education
University of New Mexico Law School, 2017, J.D. with honors
New Mexico Highlands University, 2013, M.S.W., Clinical Practice
University of New Mexico, 2011, B.A., Political Science, summa cum laude
Recognitions
Southwest Super Lawyers, Rising Star, 2019-present
Women in Business Award, Albuquerque Journal, 2019
Licensed Master Social Worker (License No. M-08403)
NASW (National Association of Social Workers), 2013-2015
Representative Experience
Drafted briefs and memoranda for attorneys specializing in civil litigation, tax, and general commercial law.
Conducted research in many practice areas including Indian law, bond tax, tax law, trademark, bankruptcy, secured transactions, and general corporate transactions.
Prepared draft jury instructions and drafts of estate planning documents.
Observed various hearings, a deposition and a mediation.
Researched statutes and case law and drafted research memoranda relating to various civil litigation issues including contract interpretation and arbitrability, how "practice of law" is defined in New Mexico and federal law, and an "award of fees" question for motion requesting attorney's fees and costs.
Drafted memorandum in opposition to motion to reconsider award of costs and fees in complex litigation involving multiple causes of action.
Drafted Attorney General Opinion regarding virtual charter schools.
Assisted with administrative hearing preparation.
Conducted witness direct examination in administrative hearing.