The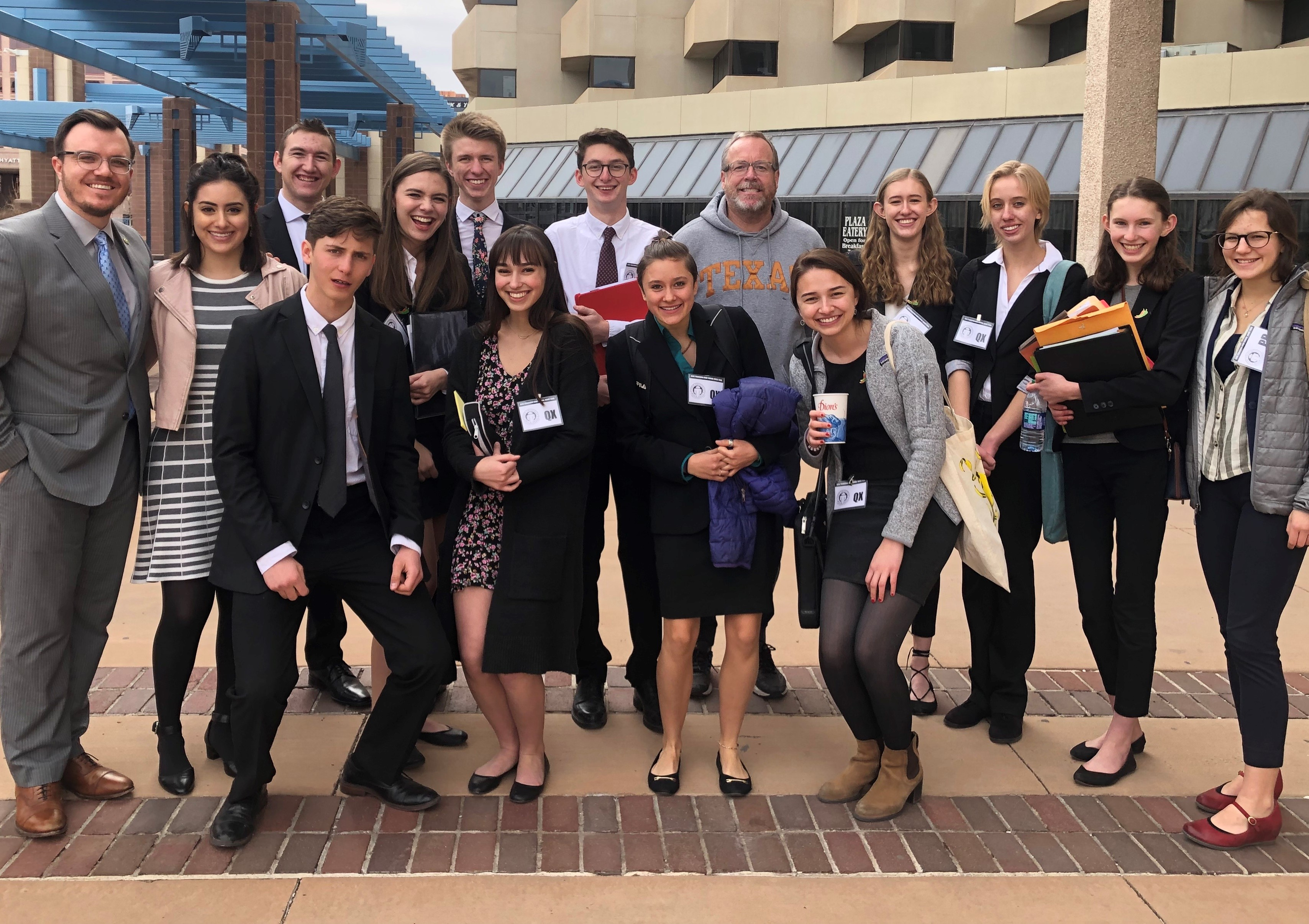 Albuquerque High School Mock Trial Green and White teams competed in the Gene Franchini Mock Trial Competition on February 8 and 9, 2019, both qualifying for the State Finals in March 2019. The teams placed in the top eight out of more than 30 teams from across New Mexico. The AHS White Team also earned the Civility and Professionalism Award, given to the team that demonstrates the highest standards of ethical and professional conduct among their peers. The teams are sponsored by Sutin, Thayer & Browne.
Photo: Team members gather in the downtown Albuquerque Civic Plaza with their coaches after competition. AHS Green Team – Carmen Ortega, Ronja Steinbach, Kristian Mickey, Abby Perce, Abbie Middleton, Elizabeth Christensen-Brown. AHS White Team – Kaya Perce, Alex Adams, Caroline Reche, Jacob Sussman, Mason Cannon (not pictured), Leila Cowan, and Garrett McGrew-Keller.
Coaches: Andrew J. Simons, Esq.; Robert J. Johnston, Esq.; Jazmine J. Ruiz, Esq.
(Photo by Robert J. Johnston)