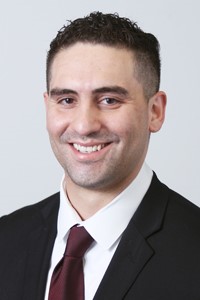 Isaac A. Leon has joined Sutin, Thayer & Browne as an Associate Attorney. He practices primarily in the areas of taxation and general business. Isaac received his J.D. from the University of New Mexico School of Law in 2019.
Prior to joining Sutin, Isaac was a Law Clerk and Associate Attorney for an Albuquerque law firm where he drafted, negotiated, and finalized stock and asset purchase agreements with ancillary documents on both the buyer and seller sides. He reviewed and revised construction contracts, drafted various corporate documents including operating agreements with comprehensive buy-sell provisions, redemption agreements, loan and security agreements, and self-directed IRA LLC operating agreements, along with researching corresponding tax issues.
Isaac earned an M.B.A. from the University of New Mexico Anderson School of Management, a Bachelor of Accounting degree from New Mexico State University, and is working on his Tax LL.M. at University of Denver Sturm College of Law Graduate Tax Program with an anticipated graduation date of May 2022.