Katy M. Duhigg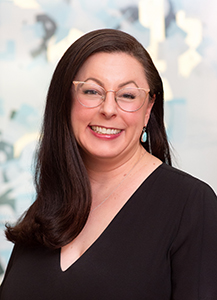 Phone: (505) 883-3354
Fax: (505) 855-9544
KATY M. DUHIGG is a member of the firm's litigation group. Her current practice is focused on cannabis law, including corporate development and governance, regulatory compliance, administrative advocacy, and contracts. She also provides general litigation assistance in other areas. Prior to joining Sutin, Katy was an attorney in private practice for two Albuquerque firms. Much of her work during these two tenures centered on torts, insurance and contract disputes, and election law issues. The majority of these matters consisted of litigation, although she also assisted clients with analysis and advice on complying with election-related laws and regulations. Between these two stints in private practice, Katy served as Albuquerque City Clerk, serving as election administrator and records custodian for The City of Albuquerque, overseeing the City's 2019 election and guiding the City through its implementation of the State Local Election Act.
In 2021, Katy was elected to represent New Mexico Senate District 10 as State Senator. She currently serves as Chair of the Senate Rules Committee and Vice Chair of the Senate Judiciary Committee.
Admissions
New Mexico, 2008
Federal District Court, District of New Mexico, 2010
Education
University of New Mexico School of Law, 2008, J.D.
University of Oregon, 2002, B.A.
Professional & Community Involvement
State Senator, District 10, Chair of the Senate Rules Committee and Vice Chair of Senate Judiciary Committee, 2021-present
Governance Council Member and Executive Board Secretary, RFK Charter School, 2017-2019
District 1 Member, Bernalillo County Code of Conduct Board, 2017-2019
Alternate-at-Large, Bernalillo County Valuation Protest Board, 2017-2019
Nonpartisan committee analyst for the House Judiciary Committee, 2009 Legislative Session
Election Protection Coordinator, Common Cause New Mexico, 2008-2009