Tribute to Irwin S. Moise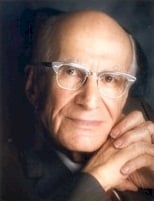 Irwin S. Moise
1906–1984
Irwin Moise was a native New Mexico son of pioneer ranchers in Santa Rosa area.  He received his undergraduate degree from the University of Colorado in 1926, his law degree from the University of Michigan in 1928. He practiced in Santa Rosa, Tucumcari and Las Vegas in the 1930s. He was appointed district judge in Las Vegas in the mid 1930s.  He joined the U.S. Navy in 1942, commanding a naval armed guard on merchant ships to defend against U-boats in North Atlantic. He was a veteran of the dreaded "Murmansk Run," a convoy up the Norwegian Sea under the guns of the Luftwaffe, into the Arctic Ocean to the part of Murmansk in North Russia.
Irwin returned to Albuquerque after the war, and, in 1946, formed the firm of Moise & Sutin with Lewis R. Sutin. He was a general practitioner who handled litigation, commercial practice, real estate, wills and trusts. He was appointed to the Supreme Court of New Mexico in 1959 and later served as Chief Justice, retired in 1970. He returned to serve "of counsel" to the firm. He is still considered one of the ablest members ever to serve on that court.
Irwin Moise was the wisest man I ever knew. His advice was sought by leaders of government and business. He was a lawyer's lawyer and a judge's judge. He took special pleasure in counseling young lawyers.
Irwin was sure of himself and was always loyal to his sense of values while tolerant of the values of others. Everyone who knew him thought him extraordinary. Because of his influence on those who are now the senior members of the firm, the younger lawyers' careers will be shaped in ways they will not recognize by this man they never knew.