Tribute to Raymond W. Schowers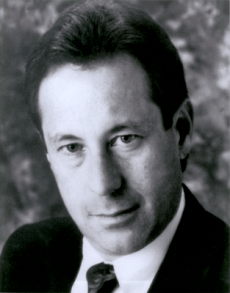 Raymond W. Schowers
1948–1995
Ray Schowers was my law partner. He was my mentor, lawyer, client, bandmate and friend.
Ray was an extraordinary man. He exhibited tremendous energy in the conduct of his life. His natural exuberance lifted him above the ordinary. I do not think Ray ever really had a boring moment. It seemed as if everything either delighted him, or irritated him, or made him laugh, or inspired him, or made him express his love or commitment. The conduct of his life is an example of how to not waste any time.
I can testify that Ray was a great lawyer. He was a lawyer "of choice." Other lawyers wanted Ray to represent them when they had legal problems. This is the highest praise. Ray was superior in his craft because he believed completely in the cause of his clients. He was a class act in a profession beset with corrosion and increasingly diminished in reputation. Ray was in it for more than the money. For Ray, there was justice and conviction. He set the highest standard because his clients were his real-life friends. He believed in them as they believed in him.
I can testify also that Ray was a great law partner. In the running of our business he always acted selflessly, without greed, with conscience. His passing leaves a vacuum in our profession.
I can testify also to his personal courage. Ray was a powerful and talented and respected lawyer. He became terminally ill with a disease that for many remains frightening, ugly, misunderstood. I remember the tremendous courage he showed when he stood before his law partners in the spring of 1993 and quietly announced that he was dying. I remember also that he went forward to conduct himself with patient forgiveness and elegance. Ray never conducted himself with self-pity, only humor. He allowed others to be less fearful of AIDS because he put a human face on it. This is a real gift.
I can testify from my friendship with Ray how deeply appreciative he was by the unconditional and non-judgmental support of his friends, family and clients. I know also how proud he was of his law firm and how the people in it rallied to him. I want to thank our managing partners, who never wavered in doing right by Ray and in protecting his interests. I want to thank the many persons who assisted in taking care of his legal affairs in a way that comforted him.
I can lastly testify to his sense of humor. Many nights playing with the Suits, one needed a sense of humor, and he had one. One Halloween night I remember his great delight in shocking Annette and her college buddies when they came to a gig and found him playing the keyboards on stage in a shocking pink nun's suit. Another night I have this image of him holding a scotch and water in one hand and hammering the keys with another, simultaneously conducting a conversation with friends on the side of the stage while bellowing "Gloria."
This is how I will always remember Ray:
Awash in Joy
Laughing
Totally Alive
Surrounded by Friends …
Just never missing a beat. He was a great and true friend.
Our thoughts are with Annette and Ray's parents and family. May the pain of his passing soon be tempered with loving memories of his life. May we always honor his memory.