Ben Thomas on balancing life and a law career…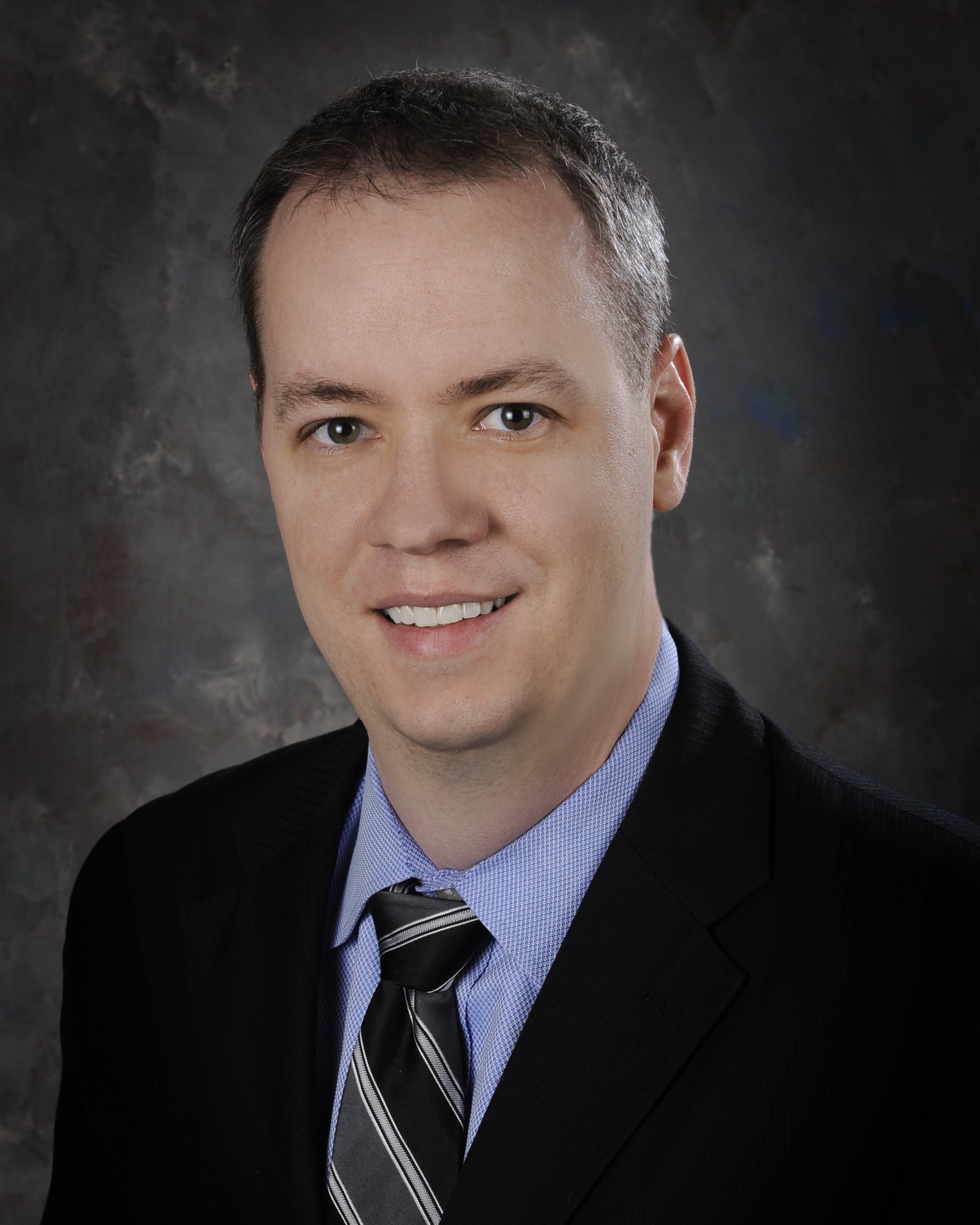 When people call Ben Thomas a "senior partner" at Albuquerque law firm Sutin, Thayer & Browne, he runs to the mirror and looks for gray hair. Thomas, 38, is about 15 years into his law career and has risen to a key management role at Sutin because of his hard work and acumen and his firm's commitment to young leadership. Sutin, Thayer & Browne is one of Albuquerque's oldest law firms, having started in 1946. Thomas, who grew up in Santa Fe, spoke with Business First about what has made the firm successful in the New Mexico market and what he loves most about being a lawyer.
Did you want to be a lawyer as a kid? When I was moving recently we found some stuff from when I was in high school and I had written that my career aspirations were law or politics. I had no memory of writing that. But I do think it was something I always wanted to do, and when I graduated from Vanderbilt it was the natural thing to go on to law school.
How did your career at Sutin, Thayer & Browne come about? I was doing interviews in my second year at law school at Boston University, like everyone else in my class. It was all about which giant firm in New York, D.C. or Boston you were going to work for. It was 2001. And then 9/11 happened. The interviews are usually a whirlwind, but that just shut it down. I was able to hit pause, and I was able to think about where I really wanted to live. And I wanted to come home. So I called Sutin and that was it.
Have you had key mentors along the way? I'd say it was Gail Gottlieb, who just retired here this year. She was tough, fair and taught me everything I know. She gave me a ton of responsibility right away and let me figure it out. We worked on cases and traveled all over the state for years.
What is that process like when you're fresh out of law school and learning the ropes? It depends on the firm, on the person and the practice area. I'm involved in the recruiting and the training of new associates. We pride ourselves on having the right mentorship. It's easy for an associate to get work dumped on them or get lost in the shuffle. Having partners who care about your development, both as a lawyer and on the business side of it, is hugely important. I was lucky to have that. Our firm takes a good approach with that. I was with one of our associates earlier today and it was her first hearing. She was arguing and I was riding shotgun. She did great. We won. I didn't say anything.
What do you like most about being a lawyer? Some of the best advice I got was from our CEO Jay Rosenblum and from Gail, who both taught me that a big part of being a good lawyer is relationships. The faceless suits approach to law doesn't really work. People want to hire a trusted adviser, but also someone who understands and cares about their business. I enjoy that. I'm a litigator and I'm involved with disputes, but I enjoy working with my clients and understanding what they do and what I can do to help them.
What are some of the keys to the success of a firm like Sutin? We're a business law firm, and we've always fit that role in the community. Right now we have a young, strong, energetic firm, and I think we've done a good job positioning ourselves for the generational change you see Albuquerque going through right now. I'm not even 40, for example, and I'm in senior management. We have the best group of associates I've ever seen come through here.
How would you advise someone coming into this profession? My first advice would be to get off the couch and go for a run. So much of this profession is balancing your life and career. You have to pace yourself and be smart about it. As far as the practice side, there's always going to be someone smarter than you. But you can work harder. Always be the most prepared person in the room — the courtroom or any room. It will pay dividends.
Ben Thomas
Title: Senior partner/shareholder, Sutin, Thayer & Browne
Phone: 505-883-2500
Address: 6565 Americas Parkway, Albuquerque 87110
Website: sutinfirm.com
Education: BA Vanderbilt 1999, JD Boston University 2003, MA Boston University 2004
Family: Wife Tammy Thomas, children Trevor, 5, and Logan, 2
Hometown: Santa Fe
Hobbies: Defending champion, Lawyers/Accountants Basketball League
Jan 22, 2016